!!!! base href="http://www.rootsworld.com/rw/" />
Music of the Month
For a contribution of 21.00 a month (33.00 outside of the US), I'll be sending you a recording from somewhere interesting, each and every month. You will receive a CD in the mail, and regular monthly subcribers will also get a bonus CD now and then.
Check out other ways to donate at The Rent Party.
Our Music of the Month selection for June 2022
Kobo Town's Carnival of the Ghosts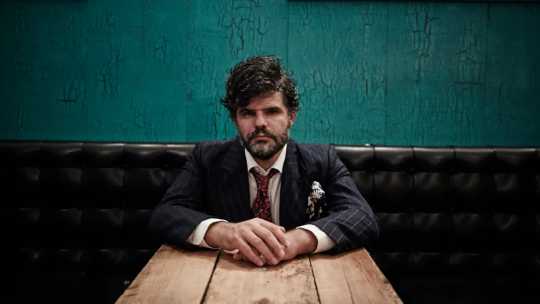 Singer-songwriter and multi-instrumentalist Drew Gonsalves (a native of Trinidad transplanted to Canada), and his band Kobo Town "conjure an orphic force and remind the listener of the vanity of all worldly things." - Michael Stone, RootsWorld review

These CDs are donated by Stone Tree and I thank them (and I hope, you) for supporting RootsWorld.


"While much of my writing has been inspired by the history that has shaped the Caribbean and its diaspora, leaving its marks and scars in all our manners and doings, this album takes a wider look at our human condition—here the lingering past is not just beneath the surface of the present, it is also something we are all quickly becoming part of." - Drew Gonsalves

Kobo Town continues to redefine calypso music and pushes the boundaries of the Caribbean sound with its fourth album. Behind the running social commentary and satirical mood, this is a collection of songs about the human condition – about our quirks and foibles, our anxieties and hopes, and the haunting sense of impermanence that imbues our every moment with its urgency and priceless worth. Named after the storied district in Port-of-Spain, Trinidad, where calypso was born, Kobo Town has been described as "an intoxicating blend of lilting calypsonian wit, dancehall reggae and trombone-heavy brass" (The Guardian) and a "unique, transnational composite of rhythm, poetry and activist journalism." (Exclaim!) Since their founding in 2005, the group has brought their distinct calypso and ska-inspired sound to audiences across the world.

You can also buy previous Music of the Month titles in our shop
(and save a little on postage for more than one CD).

You can also buy previous

Music of the Month

titles

in our shop

(and save a little on postage for more than one CD).