Music of the Month
For a contribution of 20.00 a month (28.00 outside of the US), I'll be sending you a recording from somewhere interesting, each and every month. You will receive a CD in the mail, and regular monthly subcribers will also get a bonus CD now and then.
Check out other ways to donate at The Rent Party.
Deeps roots and new sounds from Mali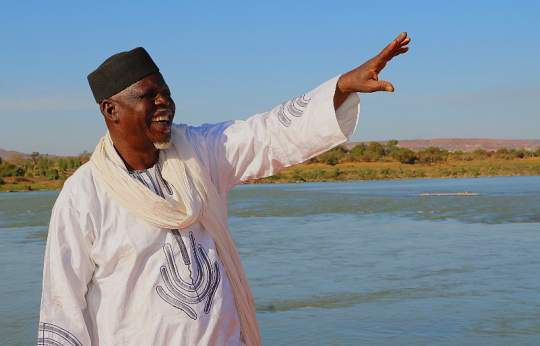 Our March 2019 selection for Music of the Month
Hama Sankare's Niafunke
Sankaré is not just preserving this music, he is passionately bringing it to the next generation. - Alex Brown, RootsWorld
Listen to some exceprts from the album:
Alkaleyka
Nojarro
Tiega Mali
Dewel Wege
Remobe
Buy a copy of the CD now and support RootsWorld
$20.00 includes postage, US and Canada.


Buy a copy of the CD now and support RootsWorld
$28.00 includes postage, worldwide.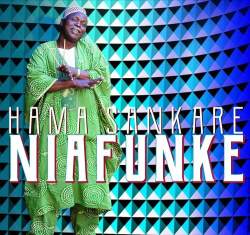 These recordings were donated by Clermont Music, so your subscription or one time purchase all goes to support the magazine and radio programs. We thank the artist and label for their generous support.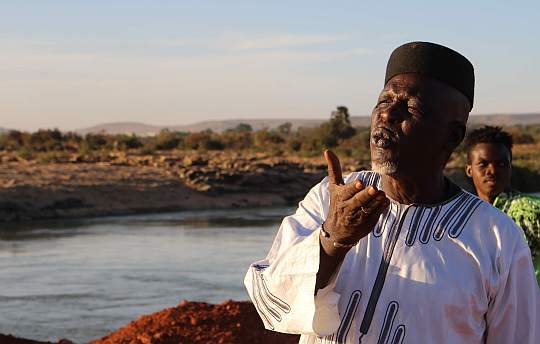 Niafunke is the second album by Hama Sankare, legend of Mali's desert blues. It was recorded March 2018 in Bamako. Sankare brought into the studio dynamic young headliners, Oumar Konate, Dramane Toure and Makan Camara along with long time colleagues Afel Bocoum, Yoro Cisse, Kande Sissoko and Sekou Toure to forge a set of tracks that breath new energy into the genre while honoring its traditional roots.
The album is named for Niafunke, a city in Mali along the Niger River, where Sankare continues to live with his family. He, Bocoum and Cisse were contemporary collaborators of Ali Farka Toure whose home was also there. They can be heard on many of Farka's albums.
Photos by Chris Nolan, Clermont Music