Music of the Month
For a contribution of 21.00 a month (US only), I'll be sending you a recording from somewhere interesting, each and every month. You will receive a CD in the mail, and regular monthly subcribers will also get a bonus CD or download now and then.
Check out other ways to donate at The Rent Party.
Our Music of the Month selection for October 2022
The Muslim Highlife of Alhaji Waziri Oshomah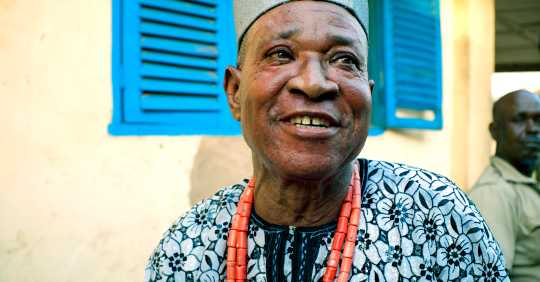 The music on this collection- recorded during the 1970s and early 1980s, arguably Nigeria's most musically fertile and innovative period- is highlife getting a much needed makeover. Like the bigger names from eastern Igboland such as Celestine Ukwu, Chief Stephen Osita Osadebe, or Ali Chukwuma, Alhaji Waziri Oshomah and his bands de-emphasized the jazzy swing and large horn sections of highlife's outdated past, and instead, brought local rhythms to the foreground, allowing electric guitars and keyboards to drive languorous, unhurried melodies for extended grooves. Luaka Bop's latest in its 'World Spirituality Classics' series demonstrates Waziri's leisurely approach with a collection of 7 songs anywhere from 8 to 17 minutes long.
Perhaps what makes Waziri's brand of highlife trance so special comes from his home territory in Auchi, located in Northern Edo state in southern central Nigeria. Edo is a place that has found Muslims and Christians intermingling peacefully for decades, a fact that adds complexity to the typical understanding of Nigeria's Muslim north and Christian south. - Bruce Miller in his RootsWorld review
We are pleased to be able to offer you this recording as our October, 2022 Music of the Month selection.
These CDs are donated by
Luaka Bop
, and I thank them (
and I hope, you
) for supporting RootsWorld.
You can also buy previous
Music of the Month
titles
in our shop
(and save a little on postage for more than one CD).