Music of the Month
For a contribution of 20.00 a month (28.00 outside of the US), I'll be sending you a recording from somewhere interesting, each and every month. You will receive a CD in the mail, and regular monthly subcribers will also get a bonus CD now and then.
Check out other ways to donate at The Rent Party.
A journey from pain and loneliness to connection and joy.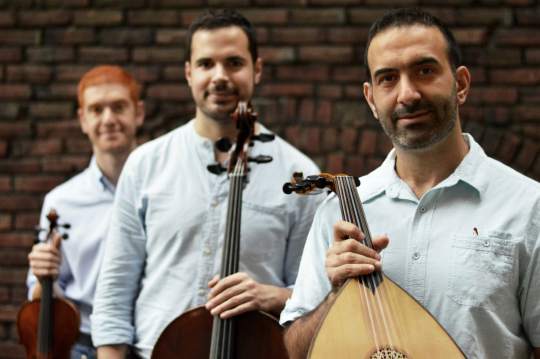 My first selection for 2019's Music of the Month series is Basel Zayed's Ayn Trio.

Composer and musician Basel Zayed presents music with deep roots in Arabic history and Sufi culture, but through the lens of a classically trained artist and conductor, in Europe and now the United States. The Ayn Trio is his a vehicle for the expression of that global vision - Zayed on oud, buzuq, and vocals, Layth Sidiq on violin and Naseem Al-Atrash on cello. In his interview with Tyran Grillo, he says, "Since moving both to a different geographic location and a different mental and spiritual state, I have entered a new cycle in life that makes me feel more grounded, supported, and free." You can read more about Basel Zayed's music in Tyran's review in RootsWorld.
Checkpoint (Haajiz) (full track)
Violence ('Unf) (excerpt)
I Have Known Love (Araftou al-Hawaa) (excerpt)
I See In The Heavens (Ara fi al-Samaa) (excerpt)
Buy a copy of the CD now and support RootsWorld
$21.00 includes postage, US and Canada.


Buy a copy of the CD now and support RootsWorld
$28.00 includes postage, worldwide.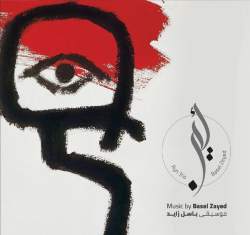 The artist writes:
Basel Zayed is a virtuoso oud player and an acclaimed vocalist skilled in classical and contemporary Arabic music. He draws on deep experience with the Maqam (Arabic) music tradition to explore the beauty and universality of Middle Eastern music, especially when combined with other musical styles, such as jazz. Basel is also a trained pianist and skilled musical arranger. He has composed and arranged music for several successful artistic projects and performing groups. He also creates and records original soundtracks for movies, plays, and dance troupes.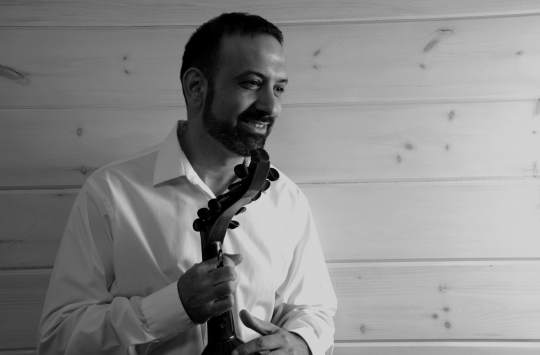 Basel began his music career as a composer, vocalist, and professional oud artist, and has developed a reputation as successful musical leader and conductor. He has performed at many international music venues in various roles—featured artist, bandleader, conductor—in Sweden, Italy, France, Spain, Denmark, Lebanon, UK, US, Jordan, Egypt, and Palestine.
In addition, Basel is an experienced music educator with a background in music therapy. He holds a master's degree from the Guildhall School of Music and Drama at City University of London. He lives in Massachusetts with his wife and two children, where he works as an artist, clinician, and educator.
These recordings were donated by the artist, so your subscription or one time purchase all goes to support the magazine and radio programs. We thank them all for their generous support.