F

ocusing on the instrumental and vocal traditions of Hallingdal, a valley and district in Buskerud county, west and north-west of Oslo in south-east Norway, Slåttesong alternates between Erlend Apneseth's fiddling and Margit Myhr's singing, each of them solo. It's a format that gives variety and allows full appreciation of the artistry and meaning in each track.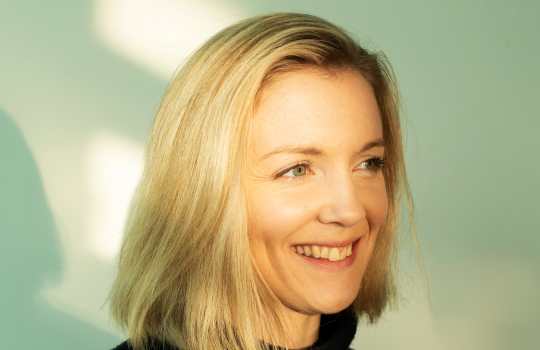 Myhr, solo vocal winner at 2017's Landskappleik (the national traditional music competition) among other things, is an outstanding singer from Hallingdal with a crystalline voice, her expressive singing calm, even, precise with perfectly-pitched grace-notes and microtones. The songs come from the book "Folkesong i Hallingdal," a gathering-together by her mother, singer Gunnlaug Lien Myhr, from archives and collections of all the available Hallingdal material.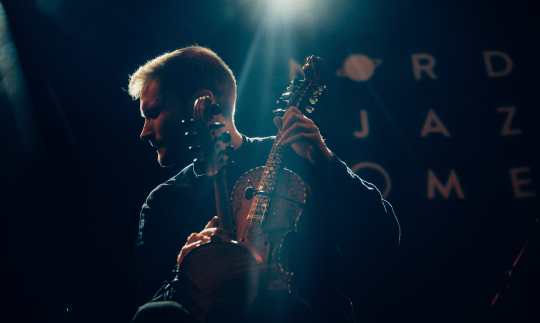 Apneseth is from Hallingdal's north-western neighbour Sogn and Fjordane, but he lives in Hallingdal and is immersed in its tradition, and here he plays Hallingdal and west coast tunes, plus three of his own.
| | |
| --- | --- |
| | |
Despite many years of listening to and reviewing solo hardingfele (Hardanger fiddle) albums, and seeing the players, I still can't pretend to fully understand what leads a fiddler to play a phrase of a listening tune in a certain way (as against a dance tune; they, while appearing complex rhythmically, have a dance-imposed logic). It's tradition, of course, and the way they learnt a tune from a source, but there's also a lot of themselves in it, even when, perhaps, they reckon they're playing it very much as they heard it from another player. And as a listener it comes down to whether or not one's drawn in, by the player's flow, phrasing, subtle changes, their musical personality beyond mere skill. Apneseth's playing does that; there's a rightness to it, a musical communication that I think would come across even to a first-comer to this music. Try, for example, his magisterial version of "St.Thomasklokkene." There are dance tunes here too, with the fiddler's double foot-thump that helps so much in understanding where the beat lies.
Slåttesong is a great exemplar, performed by two well-matched masters, of the artistry, beauty and subtlety of Norwegian deep traditional music. And its calm flow brought my blood pressure down.
Erlend Apneseth's not just a solo or traditional player. He collaborates with Frode Haltli in his excellent Avant Folk project, and has his own Trio with Stephan Meidell and Øyvind Hegg-Lunde.
With Apneseth on Hardanger fiddle and moraharpa (an archaic simple form of Swedish nyckelharpa), Meidell on baritone guitar, samples and electronics and Hegg-Lunde on acoustic and electronic percussion, they make meaty soundscapes, surging, pulsating, moving between dark, calm, threatening, soaring, with echoes and elements of traditional music particularly from the fiddle, exploring sonorities with a fundamentally Norwegian sensibility.
Lokk consists of music commissioned for "Skaut," a performance by the dance company Frikar, which was founded and is led by outstanding dancer and choreographer Hallgrim Hansegård, who with Frikar has taken the very athletic Norwegian traditional male dance, particularly halling, into a new, always exciting, acrobatic and innovative contemporary art. Indeed, "Springar" is a dance tune of the springar form moved into space, deconstructed into fragmentary echoes and then reconstructed.
Lokk and Slåttesong both make through-listens full of content, and between them give some idea of the breadth and genre-crossing uniqueness and allure of today's Norwegian music. And there's much more of it to explore.
Find the artists online:
Erlend Apneseth
Margit Myhr