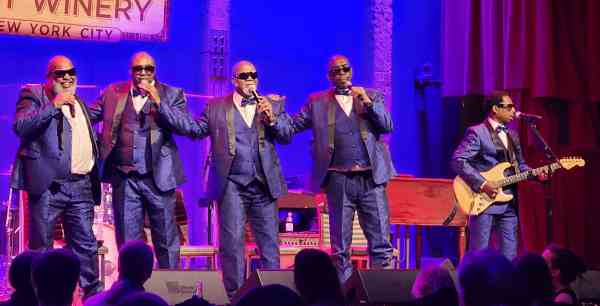 Blind Boys of Alabama
Echoes of the South
Single Lock Records
Review and photo: Michael Stone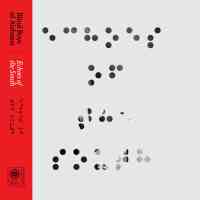 In 1944 a teenage gospel sextet from the Alabama Institute for the Negro Deaf and Blind appeared on Echoes of the South, a popular Birmingham program hosted at radio WSGN. They had formed in 1939, inspired by their idols the Golden Gate Quartet, they called themselves the Happy Land Jubilee Singers. In a friendly rivalry they toured widely through the latter 1940s with Mississippi's Jackson Harmoneers, another popular blind gospel group. After a knockout show in Newark, New Jersey in 1948, they rechristened themselves the Five Blind Boys of Alabama. Nearly 85 years later, with an ever-shifting lineup, the Blind Boys of Alabama continue to record and tour today.
Founder and lead singer Clarence Fountain (1930–2018) composed much of the Blind Boys' original repertoire. When failing health forced Fountain to step back shortly after the passing of co-founding baritone George Scott (1929–2005), Jimmy Carter, the remaining original member, assumed group leadership in 2007. Carter himself retired in 2023 after finishing the present recording, but his reflections on the group's history figure critically in the video, This May Be the Last Time, which documents the recording of Echoes of the South. Echoing the songs "Work Until My Days Are Done" and "The Last Time" (Carter solos on the latter), he observes,
I have been doing this just about all my life. This is all I know. This might be my last time. My voice, these old vocal cords, they had their better days. I hope I have a few more shots left. I hope that when I have to pass the torch to someone else, they will be willing to receive it and keep the group going.
On the opening track, "Send It on Down," over a swelling gospel chorus, Carter intones, "Well, here we are, the Blind Boys of Alabama, you know, we've been around a long time, but the good news is, we're still here… and I wonder, can I get a witness this evening?" The hand-clapping, foot-stomping gospel shout sets the tone of a recording that pays tribute to the group's history and testifies to the wealth of talent that has garnered five Grammys, a Grammy Lifetime Achievement Award, a National Heritage Fellowship from the National Endowment for the Arts, and induction into the Gospel Hall of Fame.
Carter's retirement and the passing of Ben Moore (1941–2022) and Paul Beasley (1944–2023)—all three figure prominently on both the CD and video—passed leadership to Ricky McKinnie, who joined the Blind Boys in 1989, first as drummer and road manager, and then as a singer. Short of seeing the group in live performance, it is difficult to convey the power of old-school gospel energy they sustain, but their September 2023 appearance at New York's City Winery, with three brilliant new members, confirms that the Blind Boys tradition continues. Says McKinnie,
Today people are looking for peace. They want something to make them feel good, and they are looking for something that is real. Our music is real, authentic, and it is a real good music. That is what people are looking for. So, we try to do that.
The youngest member, singer-guitarist and music director Joey Williams plays an equally key role in assuring that continuity. About his relationship since boyhood with the Blind Boys he reflects,
It is a real, real learning experience, besides being one of the greatest moves I have ever made in my life. Just growing up with them I learned more than I ever could have learned in schools like Julliard and all these music schools… To be with them and experience what is going on with them, and their sharing that with me, it just poured into me. I was just like an open book. You know, I just opened up and let it all in. So, I have been taking it in for years and years.
Of "Keep on Pushin'"—the Curtis Mayfield Civil Rights anthem, where Beasley's astounding falsetto conjures the soul of Mayfield himself—Williams observes, "That is what I feel is the spirit of the Blind Boys, just to keep going, keep spreading the message, keep sharing the music, and just keep going."
The CD closes with a rendition of "Heaven Help Us All," popularized in 1970 by Stevie Wonder, with a message never more topical than today, not least as purveyed by the Blind Boys of Alabama:
Heaven help the black man if he struggles one more day
Heaven help the white man if he turns and walks away
Heaven help the man who kicks a man who's trying to crawl
Heaven help us all
Heaven help the boy who won't reach 21
Heaven help the man who gave that boy a gun
Heaven help the people with their backs against the wall
Heaven help us all.