The Bow Project is no so much a bridge between worlds as a path through them. Its lifeblood is the legacy of Nofinishi Dywili, whose Xhosa musical bow playing is reimagined through the modern lenses. This South African style of bow playing typically serves as accompaniment to sacred and secular songs—and sometimes both, as in the so-called "beer songs," in which performers and listeners alike commune with ancestors over communal drink. With support from NewMusicSA, the composers featured on this two-disc set were asked to redraw the borders of music originally intended for solo performers.

Fans of the Kronos Quartet's Pieces of Africa wanting something in a similar vein will have cause to rejoice in Michael Blake's "String Quartet No. 3 (Nofinishi)." Dedicated to composer Kevin Volans and based on Nofinishi's personal favorite, "Inxembula," it's an organic introduction to a kaleidoscopic effect of traditions. Yet where the Kronos program feels polished and concert-ready, in the hands of Denmark's Nightingale String Quartet the listener finds an earthier sound. Blake is the first of twelve South African composers whose responses comprise the bulk of the first disc. Some plunge their hands into their sources. Sazi Dlamini and Jürgen Bräuninger's "Jiwé" is one of a few pieces to employ peripheral instruments, and features ugubhu (gourd resonator), percussion, and vocals along with string quartet. Based on Nofinishi's "UTsiki," it mimics a call-and-response children's game in search of novel connections. Another is Jürgen Bräuninger's "Tsiki's Got a Headache (bowscape)," which takes the idea of a "talking bow" literally by imbuing it with a spoken voice (that of choreographer Ntombi Gasa) amid a collage of instrumental and digital materials. Yet another is Theo Herbst's "UMhala Wasetywaleni, Wat Maak Jy?," which utilizes electronic manipulations of live and source sounds. This one feels deeply ritualistic and seems to slow time to a snail's pace. Low voices, knockings on wood, and flanged strings shed layer after layer of artifice until they become human. Mokale Koapeng's "Komeng" and Julia Raynham's "Latshon'ilanga" are equally ceremonial. Where one harmonically evokes the rite of passage required of men in Tswana society, the other is a female-centered oscillation between two triads that provides some of the most wondrous material on the album for divining the cosmos in a grain of sand.

Nofinishsi Dywili "Nguwe L'udal 'inyakanyaka"


Nightingale Stringg Quartet "String Quartet No. 4" (Fargion)
Robert Fokkens's "Libalel'ilanga (The Sun is Scorching the Earth)" and Matteo Fargion's "String Quartet No. 4" are especially personal responses to Xhosa bow music. The former is skeletal, seeking empty sockets into which Fokkens might fit his own thematic bones, while the latter is a hyper-exaggeration of bow song motifs that tastes like ore harvested from the living rock. Paul Hanmer ("Ntwazana"), Lloyd Prince ("Lines"), and Martin Scherzinger ("My Friend, the Ugly One") each unravel internal relationships through their arrangements while integrating European and African influences in a conversational manner.
If anyone is wondering why this lovingly packaged and presented album was released on Tutl, perhaps the most widely recognized record label of Faroese music, it is because Faroese composers Kristian Blak and Atli Petersen became involved as the project's songbook grew. Blak's "Lady Frere (String Quartet No. 5)," named for an Eastern Cape town near which Nofinishi lived, draws on a variety of Nofinishi performances, thus yielding an impressionistic yet fiercely cohesive mosaic. Petersen's "Virtual Flow Snakes (String Quartet No. 2)," by contrast, seeds a beer song in whimsical developments.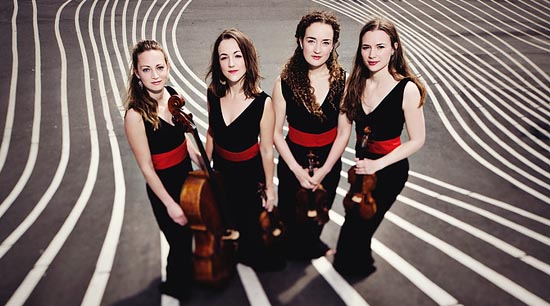 This album's second disc consists almost entirely of field recordings of Nofinishi performing the songs that captured these composers' interest and respect. The first track is her best-known "Inxembula," about a prostitute who represents all women who suffered under apartheid. The focus here is mainly on the bow playing, while the words barely peek above surface, as if deferring to the victims of which she sings.
At first, the voice and uhadi seem disparate, but become inseparable as the ears grow accustomed. This ambiguous adhesion is the cornerstone of Nofinishi's mastery, something so inherent to her playing that I feel inadequate trying to single out certain songs over others. Nonetheless, the traditional wedding song "U'Tsiki," the beer song "Umzi KaMzwandile" (Mzwandile's house), and the girls' initiation song "Latshon 'ilanga" (The sun has set) are remarkable for their complex rhythms and guttural truths. What's more, all three of these are repeated in group song versions, allowing us to experience the ripple effect of their words and melodies, and the ways in which they bring communities together. Beer songs such as "Umagungqel'indawo" (The social climber) lend additional insight into their cultural contexts. In this case, a woman tired with her current social position aims to transcend it. An important dance accompanies this song, in which gender play builds in realism. The album ends curiously well with Aryan Kaganof's "Amahat," a remix of Blake's "String Quartet No. 3," which began it.
As ethnomusicologist Dave Dargie, who did all the field recordings featured here, notes, these songs were made very much Nofinishi's own through improvisation and spontaneous creation of lyrics, which makes each version distinct from all others. Over time, words and motifs solidify and what was once "traditional" becomes a living organism that breathes through the interpreter's gifts. Likewise, this is an album that begs ownership in physical form, as the liner texts, essays, and translations unearth the invaluable roots of which we have here also sun-kissed leaves. - Tyran Grillo
The Bow Project is available from cdRoots
Further reading: The Bow Project
Nightingale String Quartet