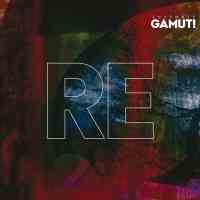 T

his is the second album from Finnish trio Ensemble Gamut!. They describe themselves as an "experimental collective of early music and folk music specialists, who are constantly searching for new ways to perform early music," and certainly do what they claim on RE. They take medieval sacred music from their country, along with some rune songs, and even an original, and reimagine them. While they never lose the eerie beauty of the original melodies, or the fragile sense of holiness, they weave a web that crosses time, from the Middle Ages to the modern day, with subtle electronics underpinning the voices, bowed lyre, flutes and harp.

In several Nordic countries, the line between hymns and folk music has always been blurred, and that seems to be the case for much of the church sound of Finland in medieval times – this was, after all, a society with few ties to the Western church; much of it was part of Sweden, and there was influence from the Eastern Orthodox church. Listen to the forested, pastoral "Psallat Scholarum Concio," for instance, and that folk connection become obvious.

The folk connection is also apparent in the lengthy "Trina Caeli Hierarchica," a shapeshifter of a piece, with Aino Peltomaa's airy voice helping to create a wonderfully gauzy, floating atmosphere. This track, and the entire album, depends on the collaboration between the musicians, with their special talents. Each instrument is played spare, but the way they use programmed sound fills it out so it's almost cathedral like – the original "Puu" is a perfect example.

The outlier is the traditional song "Veri," which add rapper/spoken word artist Paleface. His voice towers over the music, proclaiming like a shaman or a priest, with the only English word – testimony – standing out as if it had been flooded with light.

This is very definitely a labor of love, and the pieces and context are superbly researched. Sadly, there's probably not a wide audience for music that doesn't fall comfortably into the separate early music, sacred music, or folk categories. But for open ears and minds, there's an entire world of joy to discover on RE.