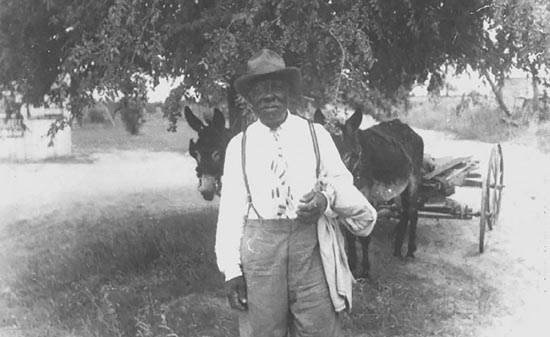 Washington Phillips
Washington Phillips And His Manzarene Dreams
CD in 76-page hardcover book with notes by Michael Corcoran
Dust to Digital (www.dust-digital.com)
Review by Bruce Miller
| | | |
| --- | --- | --- |
| | | "Mother's Last Word to Her Son" |
The music in this collection, which has been reissued half a dozen times since its original appearance on as many 10 inch slabs of shellac in the late 1920s, hasn't lost any of its ability to bring listeners to silence. It remains singular, easily separated from the multitudes of blues and gospel records recorded in the rural, black, early 20th Century deep south. The ghostly twinkles of Phillips' double zither- the manzarene- , caressing a voice seemingly devoid of hurry, carried by the clouds, have only grown more unusual, seductive, and softly brazen with time. Steeped in gospel's oral tradition, but floating on his own instrumental innovations, Phillips created some early genre-defying folk minimalism, sounds that have no doubt influenced such unhurried performers as Michael Hurley, Liz Harris, or Marissa Anderson.
| | | |
| --- | --- | --- |
| | | "Take Your Burden to the Lord And Leave It There" |
It's music that begs for mythology. And for a long time, Phillips' story, as well as how his music was made had just that. His granddaddy Washington was a slave, and both of that man's sons named children after him. One of them, born in 1891, was committed to a Texas mental hospital in 1930, where he died 8 years later. Because the artist in question made no more records after 1929, that this man was the musician who recorded such peons to gorgeousness as "Take Your Burden to the Lord," or "What Are They Doing in Heaven Today?" seemed plausible. However, it's well known that many musicians of this era had their careers killed by the depression, which hit the recording industry hard by the end of the 20s, rendering further recordings by marginal sellers moot. The truth is, the man whose recordings have an unprecedented ability to calm frayed nerves was born in 1880, and he lived 74 years before falling down a set of stairs in Teague, Texas, near his home town of Simsboro.
| | | |
| --- | --- | --- |
| | | "What Are They Doing in Heaven Today?" |
And he did not play a doceola. These tunes were played on what appears to be a double zither, not homemade, not box-shaped, but tuned to F, from its natural C position to accommodate Mr. Phillips' voice. The photo of him holding such a contraption has been floating around for years, but despite that, it took a while before this fact was accepted. And all of this information and more is what sets this collection of the man's 16 tracks apart from every other compilation that has appeared over the years. Michael Corcoran, writer for the Austin American Statesman, expert on other Texas-based gospel innovators such as Arizona Dranes and Blind Willie Johnson, has done exhaustive work setting Phillips' record straight, and it's all here in a sharp, rectangular book. Aside from information on his birth and death, there are accounts of his travels from church to church, recollections of people who remember him, a solid debunking of the doceola theory, the story of recording engineer Frank Walker's travels to find East Texas musicians, photos of session records, bits of pertinent Texas slave history, as well as details of how Phillips' kin ended up settling where they did. There are also lyrics to every song, newspaper clippings advertising his latest recording, and photos of the original 78s themselves. In other words, typical Dust to Digital last word stuff. And as amazing as all of this is, it's still the music on the accompanying CD, sounding better here than ever, that will ultimately carry this collection. It's a stunning set that collects lore, scraps, and stories to paint the most complete picture we're likely to get of the man responsible for music as striking as it is welcoming. --Bruce Miller
© 2016 RootsWorld. No reproduction of any part of this page or its associated files is permitted without express written permission.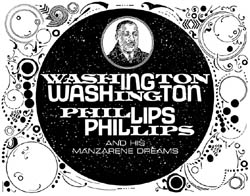 Like What You Read Here?
Then please support us and
make a donation.
$5.00
$15.00
$20.00