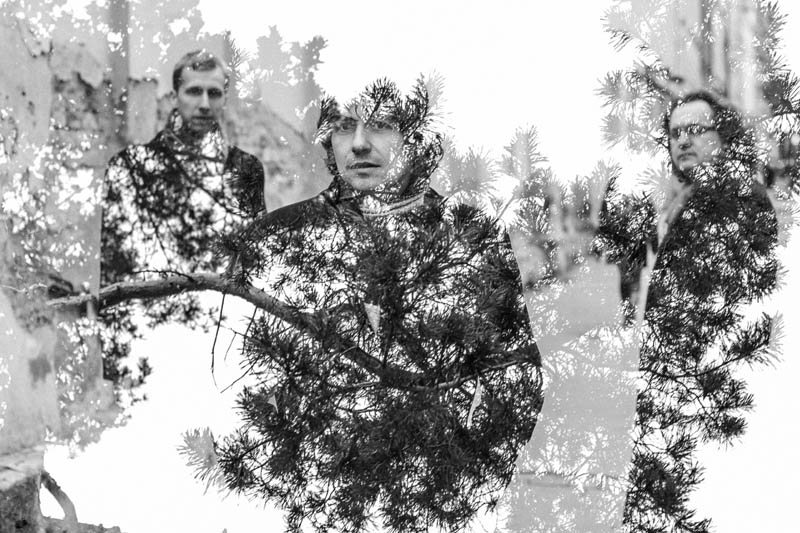 Ponk
Postfolklor
Artist release (www.Ponktrio.cz)
| | | |
| --- | --- | --- |
| | | "Šibeničky" |
Hailing from Moravia, in the heart of central Europe and the Czech Republic, Ponk are an innovative trio that has revitalized the traditional folk repertoire found in the Czech/Slovak border regions. The group comes from the city Brno; in Old Czech, the name signifies 'swampy,' and the music of Ponk does serve to suck in the listener due to the group's audacious combination of modern influences and old songs.
And what old songs these are. One of the great traditions in modern folk music is to provide a very short summation of what a song is about – with the result often revealing an honesty, or irony, or a kind of zen thunder-clap about the human condition. All the selections on Postfolklor have to do with accidental, inflicted, or inevitable death. And so, on "Okolo Strážnice," we find: "My love was standing on the bank, saying that she would jump into the water. I remember that as she was jumping, she raised her hands as though she tried to save herself." In "Iaworinka," "Hungarian bandits killed a Jew who was crossing the border from Hungary to Moravia. Now they are sitting and resting under a maple tree." Folk songs present the situation; you can draw your own conclusions. Ponk, therefore, introduce us to a whole repertoire that is likely to be unfamiliar to listeners who haven't followed the Czech folk scene.
The key to Ponk's sound is the Hungarian cimbalom played by Eduard Tomaštík. Tomaštík lays down a pulse that serves as the foundation for the rest of the group, which features Michal Krystýnek on violin, and Jakub Nožička on double bass. All three musicians contribute vocals on the album. Tomaštík's cimbalom is a percussive, often driving force for this drummer-less trio. The cimbalom often sounds like a piano being played in Steve Reich-ian bursts; at other times, Tomaštík utilizes the pedals on the instrument to make it sound like a guitar.
| | | |
| --- | --- | --- |
| | | "Göding" |
The opener, "Göding" (A young man drowned in a mill-stream in the town of Hodonin says farewell to his girl: "Farewell, my darling, I am hidden under the water now"), gives a good indication of the delights to come. The pulse of the cimbalom starts off the song, with light thumping from the Nožièka's deftly jazzy double-bass. The band then vocalizes coo-ing noises, which is somewhat creepy given the subject matter. Krystýnek's vocals are just great; he's an expressive singer, more rock-oriented than what one might expect to be sung in the countryside. Ponk bring layers upon layers of interest to each song.

"Newcastle" (excerpt)

"Okolo Strážnice" (excerpt)

"Mezi Horama" (excerpt)
Ponk may be acoustically-based, but there are plenty of moments on Postfolklor which one could well imagine in an electric form. The band is clearly well versed in music genres: some of the vocalizations, as on the slow and haunting "Newcastle" ("A boy is killed during a party...";), sound like a doo-wop group, or The Manhattan Transfer singing in Hades, over minor-chord jazz. The classic folk song "Mezi Horama" (perhaps known from the tender, yet anthemic version by Czech folk-rockers Èechomor) is given a performance in slow-motion, whirling trance. Progressive chops are also on display, as on "Bros.," which volleys back and forth between rock inflection, and an orientalist scale sliced through by the violin. "Okolo Strážnice" is close to indie-dream pop, with a floating and lovely groove. "Šibeničky" ("Three young girls are hanging on the gallows in the town of Hradiste and people are wondering what will happen to them now") stares down the ringing cimbalom notes with distortion and dissonant violin. There's whistling, deep vamping on the bass, and a punk angularity that really lives up to the "post-folk" vibe. In sum, Ponk's Postfolklor is a wild trip of an album from a trio with enormous promise. – Lee Blackstone
You might also like to hear dálava
© 2016 RootsWorld. No reproduction of any part of this page or its associated files is permitted without express written permission.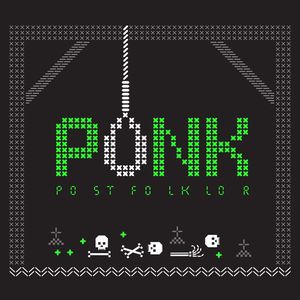 Postfolklor is our
Music of the Month selection
for February, 2016
Buy the CD and support RootsWorld
Share on Facebook