Shirley Collins
Crowlink
EP
Domino
Review by Chris Nickson
| | | |
| --- | --- | --- |
| | | "Across The Field" |
N

amed for an area close to where she lives right by the south coast of England, this five-track EP marks Collins's third release since her comeback in 2016 after such a long break when she couldn't sing. She certainly remains the queen of English folk music, her voice instantly identifiable. There's no coasting on ancient glories; her voice inhabits whatever she sings. The only wish is that there was a bit more of her here. Everything is beautifully atmospheric, thanks to Matthew Shaw's field recordings of birds and nature and lush instrumentation, but Shirley only sings on three pieces and contributes a very brief opening spoken-word piece (there's also an instrumental).
| | | |
| --- | --- | --- |
| | | "Through All Eternity" (excerpt) |
The pieces she does sing are familiar – "Through All Eternity" is a version of "Wondrous Love," an old hymn from the American South, and a nod to Collin's song collecting trip there with Alan Lomax in 1959. "My Sailor Boy" is beautifully arranged, almost overwhelmed by waves that mirror the sorrow of the words. "The Rose And The Briar" is "Barbara Allen" under another name; it is of one of the great English ballads and has travelled far and wide over the centuries. The haunting drone of the hurdy-gurdy underpins what is one of the most exquisite songs in the tradition. Collins' singing is straightforward, as it's always been; not embellished or ornamented. Yet the starkness is glorious, it allows the words and the emotions to shine and come alive in her loving hands. We're lucky to still have her.
© 2021 RootsWorld. No reproduction of any part of this page or its associated files is permitted without express written permission.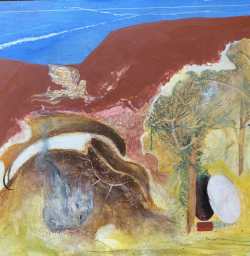 Like What You Read Here?
Support RootsWorld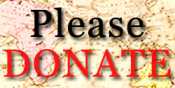 RootsWorld depends on your support.
Contribute in any amount
and help us carry on.