<!!! img src="" width="150" alt="" >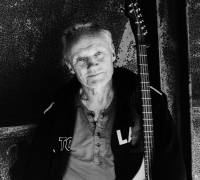 Jens Ulvsand
Trad-Groove 1 & 2
Go` Danish Folk Music
Here's a pair of EPs from the bouzouki (and more) player, who's probably most familiar as a member of Danish stalwarts Trio Mio. Born out of something to fill the long days of isolation during Covid lockdown, these EPs are explorations of traditional music, but with a twist. Ulvsand uses bouzouki and a variety of other instruments on this pair of recordings. Trad-Groove 1 brings in more than strings, with percussion, melodica and some gentle electronics to fill out the sound, a chance to use the material as a springboard for improvisation while remaining true to its heart, as on "Polska" from Lapp Nils. Trad-Groove 2, recoded the summer of 2022, is an all-acoustic affair where Ulvsand adds his playing on guitar and tenor guitar to the bouzouki, although never more than two instruments together at any one time. It casts its source net wider, with three of the tunes originating in Sweden, while the fourth, "Aire From Brae/Limericks Lamentation," comes from Shetland and Ireland. The EPs offer slightly different takes on the music – but both are equally joyous, music made just for the sheer pleasure of creation. Self-indulgence that really works.




Trad-Groove 1 & 2 are part of our Music of the Month selections for 2023.

DjClick & Masha Natanson
Violins Against Bombs
No Fridge
Essentially snapshots from the Russian invasion of Ukraine (the opening track "24022022" is the day troops crossed the border), Violins Against Bombs is a inventive mix of folk music and electronics, with the voices and fiddles of Natanson and Olena Yeremenko, along with DjClick, who has a broad global resume. It's stirring, all original compositions that are uniformly powerful, with "When I'll Be Gone" and "Far From My House" as particular standouts. It would be an excellent EP, but the remixes, variations and radio edits that fill it out to make an album actually dilute its impact. That said, these pictures from the frontline are important.

Optur
Nordic Free Folk
Go Danish Folk Music
There's folk dance music, and then there's hardcore Nordic folk dance music. Optur definitely strut their stuff across the floor in the latter camp. The four-piece, which highlights fiddle and sax over a rhythm section, is the brainchild of violinist Søren Korshøj, possibly best known for his time in innovative Danish folk-rockers Instinkt. The idea is to mix Nordic-influenced folk dance with improvisation, and it works like a charm. The first cut, "4 Drops," sets out the stall in belting style, while "Polska Nu," with its twisting melody, is full-tilt madness, giving space for sax man Mikael Fleron to show his ability. Even if you're just listening, you'll be out of breath by the end.
Find the band online.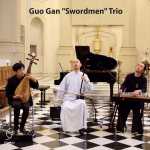 Guo Gan "Swordmen" Trio
(www.felmay.it)
Erhu, pipa and guzheng with ensemble and solo pieces, and an occasional vocal. At its most interesting when it breaks away from the standard classical/traditional repertoire, particularly Guo Gan's composition "Fly (FeiTian), " in which his erhu hovers over unusual dark droning from Chen Jian's guzheng. His ode to Normandy (he lives in France) "Cowbells in the Wind" moves between Chinese lyricism to almost a reel, and bells or gongs are involved. His playing and development of the well-known solo erhu piece "New Horse Racing" is also notable, and Chen Jian and pipa player Liu YiQing deliver impressive solo renditions of classic showcase pieces.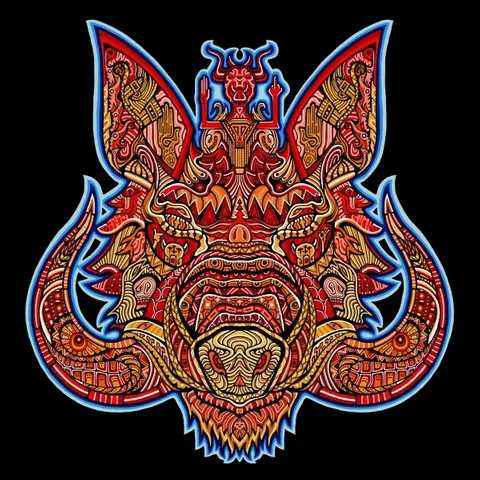 Trio Svin
Total Annihilation
Go Danish Folk Music (www.gofolk.dk)
It's definitely confusing, like listening to two different bands. One is capable of great beauty at times, like the opening to "Goku" before it descends into pointless overdrive or "Sej, Sild, Lever," all jolly and Irish-inflected. But apart from that, well, there's a fascination with pigs with more than a dash of bluegrass, and, a nadir, "Trump Stomp." If there's a joke in here, it really doesn't work. If not, oh dear.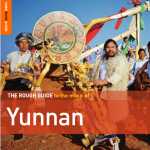 The Rough Guide To The Music of Yunnan
World Music Network
This is a diverse compilation of interesting regional Chinese music, but it is a journey without even a rough guide. The booklet offers a track list with titles and performers, and text that reads like a press release. It promises "weird and wonderful ancient sounds," together with some "cutting edge modern productions of the modern generation" and some "internationally recognized" names. It emphasizes Yunnan's diversity of peoples and languages - "187 recognised ethno-subdivisions, comprising 25 official Chinese ethnic minority groups," but it gives us no further information about them. What the songs are about? What is their context and meaning, and the performers role or significance in the culture? What are the instruments, and who recorded the tracks, where and when? Are they existing releases, archive or recent field recordings? How one might follow up a track or performer to learn more? Every track raises questions that could have been addressed and in the digital age it wouldn't even mean more expense. Even in physical booklet they could have put links to more info online. Ultimately, this is nice music, but quite frustrating for the interested and curious listener who wants to have more than just a casual aural experience.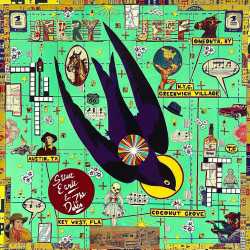 Steve Earle and the Dukes
Jerry Jeff
New West Records
Jerry Jeff Walker was one of those people who crossed popular music genres in the 70s with aplomb. His songs ran from sweet and sentimental ("Mr Bojangles"), through bright and funny, to deeply weird ("The Hulk," which sadly, was not included here and would have been a brilliant choice). Earle and company capture the spirit perfectly on a full album of some of Walker's best tunes, making them their own without sacrificing the essential spirit of the songs. Here's two of my favorites.



A full review is now available with a few more songs.
Les Amazones d'Afrique
Live
Real World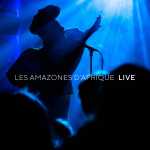 Les Amazones d'Afrique released an acclaimed album in 2017, République Amazone, that featureed some of the most influential singers in Africa including Angélique Kidjo, Kandia Kouyaté, Mamani Keita, Mariam Koné, and Rokia Koné. Now some of these artists are on tour along with a new generation, and a set of four performances from their show have been released as an EP with tracks led by Mamani Keita, Kandy Guira and Fafa Ruffino. Some of it is over-the-top pop, some of it more solidly grounded in the roots, but the voices make it all well worth it.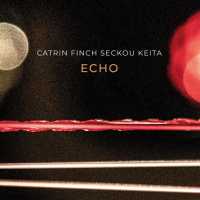 Catrin Finch and Seckou Keita
Echo
Bendigedig
Echo is the third collaboration between Welsh harpist and Senegalese kora player Seckou Keita. The playing is exemplary as ever but as an album this doesn't reach the benchmark set by the the first two. The idea of combining two instruments which are similar in kind but coming from quite different musical traditions is an attractive one, but it feels as if Finch and Keita are finding it hard to sustain that initial sense of exploration and exchange of musical ideas which marked their first album Clychau Dibon from 2013. For Echo they have chosen to introduce string arrangements, but these serve only to blur any musical tension between the two players, steering things safely to the middle of the road. There are still fine moments to be found in tracks such as "Dual rising" which reverts to being a musical conversation between just the two of them, but elsewhere it comes dangerously close to being world music for the shopping mall.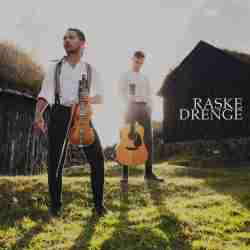 Raske Drenge
Artist release
Well, they explode out of the starting gate with the fiery, and aptly named, "Hot Cat," and this guitar and fiddle/Hardanger fiddle/mandolin duo make enough noise for a full band. Comprised of a Belgian and a Faroese who met studying music in Sweden (a real story for modern Europe), they're skilled and energetic, taking in music from their home countries, other composers, and even a side trip into traditional Americana. It's good, no mistaking that, and they believe in what they do, but it feels like a bit of a cul-de-sac. How can they develop it from here?
Find the artists online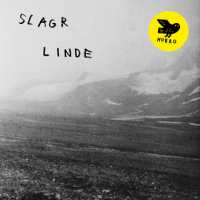 Slagr
Linde
Hubro/Grappa
Linde is a series of compositions by cellist Katrine Schiøtt that were written in the time after her baby was born; a period of long, sleepless nights when the mind doesn't always think clearly, when time seems to pass at a different pace. The trio's mix of cello, Hardanger fiddle, and vibraphone/tuned glasses is an exercise in minimalism, where change occurs slow, almost passing in a dream. It's an album without geography, impossible to pinpoint as Nordic. The brittleness of "Glimmerskyer," dominated by the glasses, gives way to the woody darkness of "Tåke," where cello takes the lead. Throughout, it's a trade-off between the instrument, with colour and texture at the heart of the music. It's made for those restless hours of darkness, where the barriers between sounds seems to crumble and minutes pass in days.
Find the artists online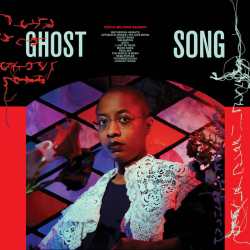 Cécile McLorin Salvant
Ghost Song
Nonesuch
Jazz, folk ballads, blues and pop - they all merge together in the voice and piano of composer and interpreter Salvant and a small ensemble. This work explores lonleiness, loss, regret and memory with both strength and humor. Her solo rendition of the traditional "The Unquiet Grave" will give you chills, as will her interpretation of Kate Bush's "Wuthering Heights." Original songs like "Obligation," and her look inside of the Brecht/Weill "The World Is Mean" capture the dark humor of life. The title love song is both heartbreaking and determined, and joined by a children's choir at the end, she brings it all back to basics as they sing, "I will die with the ghost of our long lost love." It's one of 2021's best albums.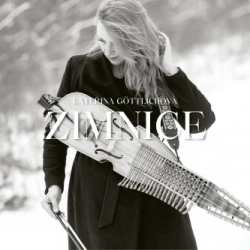 Kateřina Gőttlichová
Zimnice
Indies Scope

Zimnice is the debut album from Czech singer and multi-instrumentalist Kateřina Gőttlichová featuring eleven songs whose traditional lyrics have been given a fresh musical interpretation. The songs are presented in Czech but the music is informed by a range of traditional music from her own homeland across to Spain, taking in a good deal more on the way. As if to reinforce the sense of diversity Gőttlichová's choice of instrument here is the Swedish nyckelharpa. The arrangements are imaginative with plenty of changes of texture and tempo and she has assembled a fine group of musicians around her with Vladimír Pavlíček's violin often to the fore. Digital manipulation of the acoustic instruments gives the album a contemporary feel while remaining musically valid.

Find the artist online.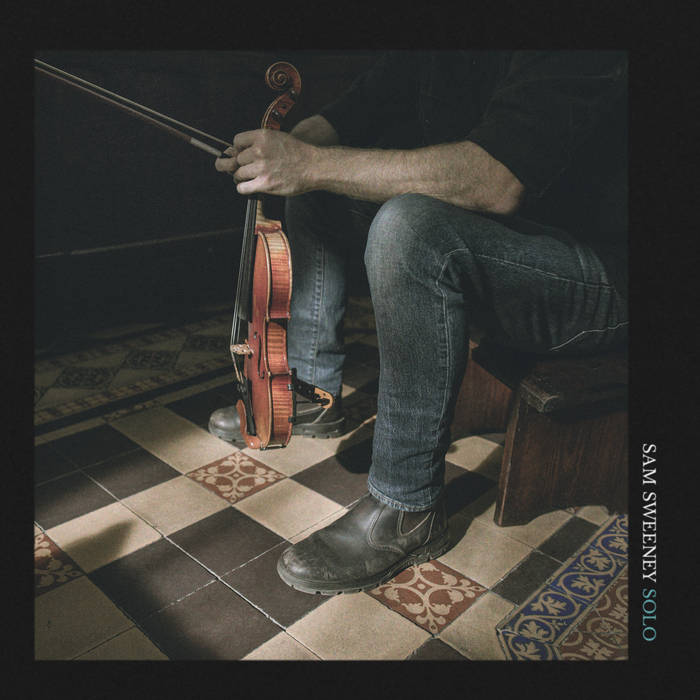 Sam Sweeney
Solo
Hudson Records, UK

The pandemic has brought time for reflection and Sam Sweeney, lauded for his violin playing in various bands and projects, has used it well. He returned to the Derbyshire village of Stoney Middleton, where he used to practice quite a few years ago to play and record in the church. This solo release uses the space and its sound well. It's gloriously reflective, even on the Morris dance tine "Cuckoo's Nest," and exploration of music drawn out of the past. Even a tune like "Booth's Hornpipe" is play with far more thought than abandon. He's developed into an outstanding player, one who's as comfortable alone as part of a group. This EP is vital listening.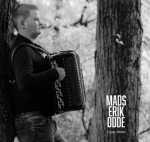 Mads Erik Odde
Logne Slåttar
Ta:lik (www.talik.no)

Logne Slåttar mainly features solo interpretations of tunes from the fiddle tradition of the Gudbrandsdal region of Norway, played on the button accordion by Mads Erik Odde. For a Norwegian accordion-player to delve into the repertoire of fiddle-players could be considered a brave thing to do but he has produced something rather special. Odde's playing has a limpid quality, bringing to what the album title translates as "calm tunes" a clarity and elegance which transcends pure functionality as dance music. While some of the tunes are traditional several have composer credits, including three from the wonderful fiddle-player and composer Hans Brimi. (Listen below, to his take on a Brimi 'listening tune' - as opposed to a dance piece.) Odde also includes one of his own tunes as well as a fine short suite of pieces for accordion and string quartet.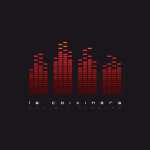 La Coixinera
Tenim i Tindrem
Segell Microscopi (www.microscopi.cat)

La Coixinera, a veteran Catalan folk band, added some drums and amplifiers, and invited some guests, to produce a folk-rock delight. On "Les Quatre Banderes," they team with Joan Rovira and exiled rapper Valtonyc. On "Astoaren Kanta," Basque accordionist Joseba Tapia sings. And on "Sere Gavina," they (once again) work with Carles Belda on a Moussu T adaptation into Catalan. "1-0" is an instrumental, in tribute to the October date when Catalan voters faced police brutality in a vote to create their own state. Highly recommended.

<!!! img src="" width="150" alt="" >

Browse more reviews from
Most recent
2021
2020
2019
2018
2017
2016
We Interupt Our Regularly Scheduled Magazine For This Important Announcement.
RootsWorld cannot survive without the support of our readers. If you want to hear great music and read great writers, then we need each listener and reader to contribute just a little to make it happen. Please join us!
Make a One Time Contribution Today!
| | | |
| --- | --- | --- |
| $5.00 | $10.00 | $20.00 |
| $40.00 | $70.00 | $100.00 |
---
Please contribute to our survival.
About RootsWorld: RootsWorld is a world music magazine started in 1993, pretty much at the dawn of the term "world music" as well as the pre-dawn of internet publishing (I suspect this was the first music magazine of any sort published on the www). Our focus is the music of the world: Africa, Asia, Europe, Pacifica and The Americas, the roots of the global musical milieu that has come to be known as world music, be it traditional folk music, jazz, rock or some hybrid. How is that defined? I don't know and don't particularly care at this point: it's music from someplace you aren't, music with roots, music of the world and for the world. OK?
All pages at RootsWorld are © 1992-2021 RootsWorld/ Cliff Furnald / FNI Multimedia Publishing, New Haven CT
The RootsWorld name is protected by US trademark law.
All picture and sound images are the property of the artists and record labels, and are protected by copyright. No file or part of a file may be used for any purpose, commercial or non-commercial, without the express written consent of RootsWorld or the other copyright owners.
About the use of sound files and copyright protections at RootsWorld