<!!! img src="" width="150" alt="" >


In duets of original songs, Brazilian guitarist Fabiano do Nascimento and British saxophonist Sam Gendel pay homage to jazz and tradion from Brazil and beyond. Here's the single from their upcoming album, The Room.
January, 2024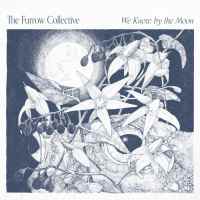 We Know By The Moon is the 2023 release by Scots-British folk ensemble, The Furrow Collective. Lucy Farrell, Rachel Newton, Emily Portman and Alasdair Roberts celebrate the winter months in this set of traditional tunes given their own unique treatment. We'll have a full review soon. November, 2023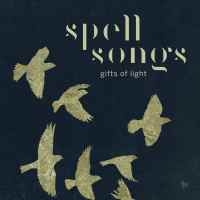 Spell Songs is a musical performance based on The Lost Words & The Lost Spells, books by Robert Macfarlane and illustrator Jackie Morris. It brings together music, literature, language and art in songs that pay homage to the natural world. The Spell Songs ensemble features Karine Polwart, Julie Fowlis, Seckou Keita, Kris Drever, Rachel Newton, Beth Porter and Jim Molyneux. Our review will be coming in December. December, 2023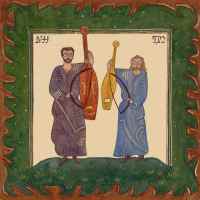 The Colour of Amber is an upcoming album by Nick Hart & Tom Moore, recorded live in the village of Yaxham, Norfolk, with Hart on voice, harmonium and viola di gamba, and Moore on viola and harmonium. The tunes, including this one, are all traditional, spun through their own vision and style. We'll have a review of this coming soon. November 2023

There's such a solid instrumental dance tradition in Québec, so sometimes it's hard to sort through all the fine artists making music there. Nordri's new album Échos des mers du Nord jumped right out at us, though. We'll have a full review soon, but for now, give one of their more exclamatory tunes a listen.
November, 2023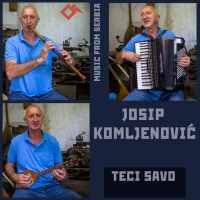 Antonovka Records continues it avalanche of releases with this wonderful set of recordings from Serbian folk musician, Josip Komljenovic. He lives in the village of Baric in the Obrenovac municipality not far from Belgrade. he plays many stringed and blown instruments, and here he is featured on a whistle of his own making. October, 2023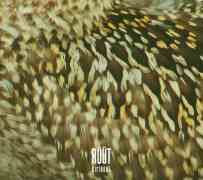 When we first encontered the Estonian ensemble Rüüt back in 2015, they were a raw and edgy quarter of two accordion players and two singers. Eight years later, they are still a quartet (Maarja Soomre on vocals and melodica, Maili Metssalu on vocals and fiddle, Juhan Uppin on an Estonian accordion and kantele, and Jaan-Eerik Aardam on vocals and guitar) and return with a new sound and a new album, Kiriküüt (named for a bird, the golden plover). It's a little less raw, just a touch more sophisticated, but still deeply rooted in tradition and full of energy. Listen to "Jännupoig" (Crazy Boy) and see what you think. Find the artists online.
October, 2023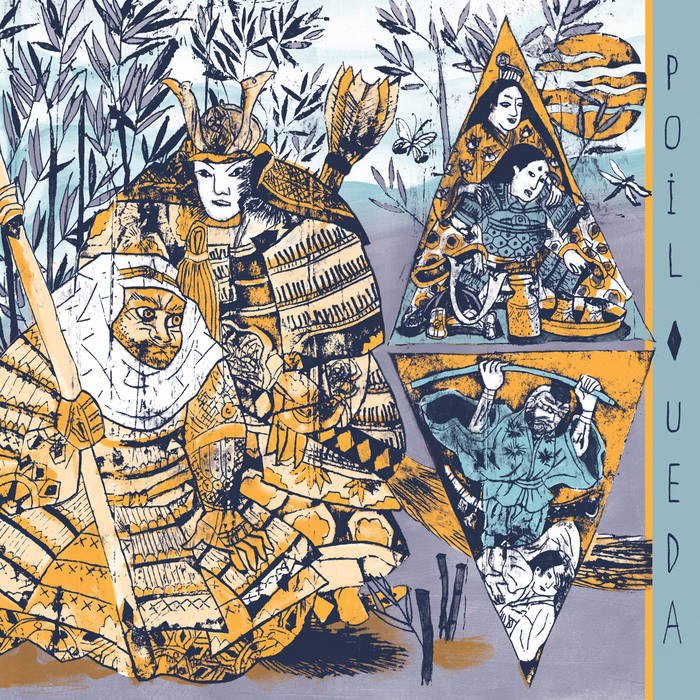 Here's one to pique your interest, and possibly confuse your ears. Japanese musician and teller of epic Medieval stories Junko Ueda joins up with French experimentalists PoiL to tell the tale of the samurai Yoshitsune, who with his faithful warriors score a major navel victory, only to be forced into exile when his brother suspects he will use the victory to take over the clan. It's always about family, right? Find out more.
(November, 2023)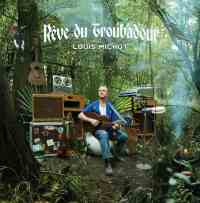 Rêve du Troubadour is the first solo album from Louis Michot, best known as a fiddler, songwriter and member of the Louisiana band, Lost Bayou Ramblers. This song plays on traditional music from Martinique, and features guest artist Langhorn Slim on the guitar, one of many guests who push the album in all sorts of interesting directions.
Find the artist online.
(September, 2023)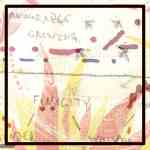 "Composed in the act of performance" says Alabaster DePlume of his work with a large ensemble on the album Come With Fierce Grace. But on this track, the British artist plays tenor sax, guitar and bass synth with only Tom Skinner on drums. The track may be vaguely Balkan in concept, but goes far and away from there.

It's not all rattle and roar, though, as on this track featuring vocalist Momoko Gill. Find the artist online.
(September, 2023)

Chalk Horse Music is a project spearheaded by English singer Liz Pearson. It's an online-only project set in 'chapters' that focus on regional songs and sounds. Chapter Two includes "Turtle Dove" a song from West Sussex set in a new rhythm and ambiance. Pretty standard "I'll leave you for a while" kind of love song, but give a nice energy in this arrangement for voice, percussion, horns and strings. This is an ongoing and expanding project, so expect to hear more soon. Meanwhile, go explore the first two chapters.
(September, 2023)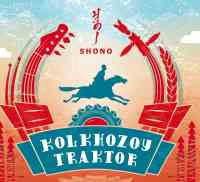 While it may not be something new under the sun of eastern Asia, the music of Shono, from the autonomous Russian Republic of Buryatia, offers great local folk tunes, played on traditional instruments with the Buryat style of throat singing at the center. Kolkhozoy traktor leans into the folk rock sound familiar to fans of Yat-Kha and The Hu, but it has its own distinctive sound with a bit of a rock and roll drive. It's fun, and might lead you down the rabbit hole to find more deeply traditional sounds of the region.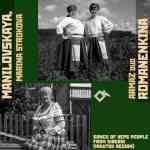 If you want to hear something vocally quite diferent from the other side of Russia, give these "Ditties about War" a listen, sung by Marina Strokov from the Irkutsk region of Siberia. She is a member of a Veps community, a small Finno-Ugric people in an area near Karelia. Manilovskaya, Romanenkina: Songs of Veps People is another of the voluminous catalog of recordings from the Antonovka label. This is the rabbit hole you may never find your way out of.
(August, 2023)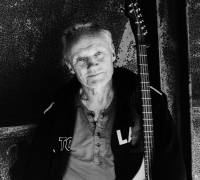 Jens Ulvsand
Trad-Groove 1 & 2
Go` Danish Folk Music
Here's a pair of EPs from the bouzouki (and more) player, who's probably most familiar as a member of Danish stalwarts Trio Mio. Born out of something to fill the long days of isolation during Covid lockdown, these EPs are explorations of traditional music, but with a twist. Ulvsand uses bouzouki and a variety of other instruments on this pair of recordings. Trad-Groove 1 brings in more than strings, with percussion, melodica and some gentle electronics to fill out the sound, a chance to use the material as a springboard for improvisation while remaining true to its heart, as on "Polska" from Lapp Nils. Trad-Groove 2, recoded the summer of 2022, is an all-acoustic affair where Ulvsand adds his playing on guitar and tenor guitar to the bouzouki, although never more than two instruments together at any one time. It casts its source net wider, with three of the tunes originating in Sweden, while the fourth, "Aire From Brae/Limericks Lamentation," comes from Shetland and Ireland. The EPs offer slightly different takes on the music – but both are equally joyous, music made just for the sheer pleasure of creation. Self-indulgence that really works.




Trad-Groove 1 & 2 are part of our Music of the Month selections for 2023.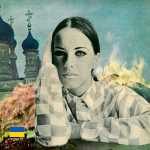 DjClick & Masha Natanson
Violins Against Bombs
No Fridge
Essentially snapshots from the Russian invasion of Ukraine (the opening track "24022022" is the day troops crossed the border), Violins Against Bombs is a inventive mix of folk music and electronics, with the voices and fiddles of Natanson and Olena Yeremenko, along with DjClick, who has a broad global resume. It's stirring, all original compositions that are uniformly powerful, with "When I'll Be Gone" and "Far From My House" as particular standouts. It would be an excellent EP, but the remixes, variations and radio edits that fill it out to make an album actually dilute its impact. That said, these pictures from the frontline are important.
<!!! img src="" width="150" alt="" >

Click here for previous Sound Bites.
Browse more full reviews:
Most recent

2023
2022
2021
2020
2019
2018
2017
2016
We Interupt Our Regularly Scheduled Magazine For This Important Announcement.
RootsWorld cannot survive without the support of our readers. If you want to hear great music and read great writers, then we need each listener and reader to contribute just a little to make it happen. Please join us!
Make a One Time Contribution Today!
| | | |
| --- | --- | --- |
| $5.00 | $10.00 | $20.00 |
| $40.00 | $70.00 | $100.00 |
---
Please contribute to our survival.
About RootsWorld: RootsWorld is a world music magazine started in 1993, pretty much at the dawn of the term "world music" as well as the pre-dawn of internet publishing (I suspect this was the first music magazine of any sort published on the www). Our focus is the music of the world: Africa, Asia, Europe, Pacifica and The Americas, the roots of the global musical milieu that has come to be known as world music, be it traditional folk music, jazz, rock or some hybrid. How is that defined? I don't know and don't particularly care at this point: it's music from someplace you aren't, music with roots, music of the world and for the world. OK?
All pages at RootsWorld are © 1992-2024 RootsWorld/ Cliff Furnald / FNI Multimedia Publishing, New Haven CT
The RootsWorld name is protected by US trademark law.
All picture and sound images are the property of the artists and record labels, and are protected by copyright. No file or part of a file may be used for any purpose, commercial or non-commercial, without the express written consent of RootsWorld or the other copyright owners.
About the use of sound files and copyright protections at RootsWorld